Welcome to the The Lost Light: Rebellion RP Wikia
Edit
The Lost Light: Rebellion is a roleplay canon centered around a group of people traveling on the titular "Lost Light" as they try to rebel against the enigmatic and tyrannical Jupiter Empire! The Lost Light: Rebellion takes influences from and crosses over with several different franchises and with the vastness of space ahead of it, there's always room for something new!
Now Also hosting;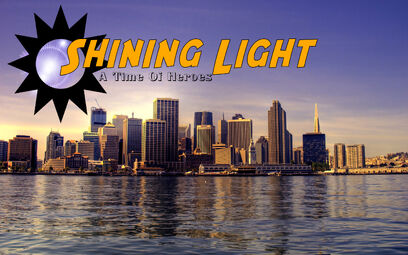 ☀"Shining Light: A Time Of Heroes", a free form and open world Superhero RP that takes place on Lost Light's version of Earth during the present day. It's a mash up world of a few different settings, having history from Marvel, DC, GI Joe, Spawn, and even Power Rangers! It's a lot like Lost Light in that it's not the sort of crossover where these worlds are colliding, but rather all these things have been part of this world already! That said given we can't just go "there's a planet for that"with shining light, things are slightly more restricted in what can be introduced and what elements from the source material can be brought over, ex: The Source Wall from DC is a no go.
| | | | | |
| --- | --- | --- | --- | --- |
| | | | | |
| Characters | Planets | Items | Lore | Factions |
| | | | | |
| Rules | Eras | Admins | Resources | Index |
Latest activity
Edit
Community content is available under
CC-BY-SA
unless otherwise noted.